"The company received its first large order from the Akimat of Atyrau in the year of foundation – in 1999. It was Nefteprovodnikov Street, a road going from the main city gate – the railway station. Last year, after 19 years, it was the first time it needed reconstruction. Now it is newly reconstructed Baimukhanov street. This is an excellent illustration of the quality of work of AIS LLP.
Serik Orazbayev, founder and co-owner of Atyrauinzhstroy LLP, member of the board of directors of Almatyinzhstroy JSC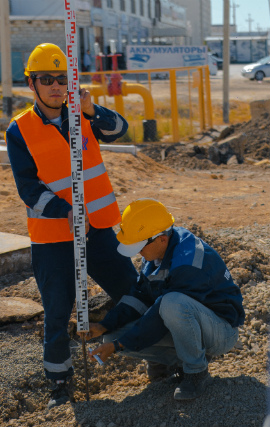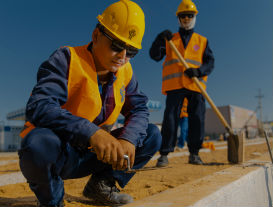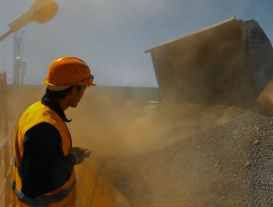 Atyrauinzhstroy LLP was founded in 1999. In fact, the company was the first to build roads in independent Kazakhstan's Atyrau. Our asset is the construction and repair of more than 97% of all roads in the city. The company has completed hundreds of major socially significant projects in the city of Atyrau and the Atyrau region and played a significant role in the formation of the "oil capital" of Eurasia. Our roads are beyond competition both in terms of completion and operational qualities. The principle of quality road construction has been laid down since the foundation of the enterprise. Today, Atyrauinzhstroy is a group of companies with all the necessary resources – labour, technical and material resources – that can ensure the success of any project.
For 20 years in the market of Atyrau region, we have earned a reputation as a reliable and strong company. We justify the trust of our partners by staying true to our core values: team, integrity, reputation, business ethics – since its foundation the AIS philosophy has been based on these strong principles. These values ​​have become the foundation of everything we do. This is who we are as a company and what makes us be the best.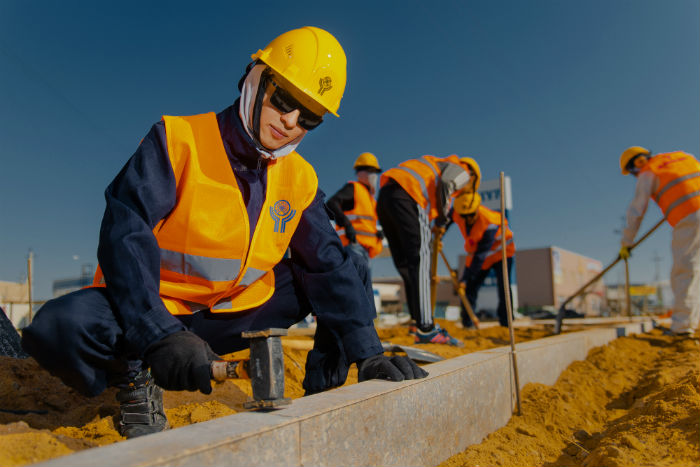 PEOPLE
Without our professional team, our company will cease to exist – it's that simple. That's why we hire the best. Developing their skills and experience, our employees strengthen the position of our company. Everyone wins – the company and the team.
RESPONSIBILITY
We conduct our business and personal affairs according to our capabilities and resources. We take responsibility for all our words and actions. We are honest and open.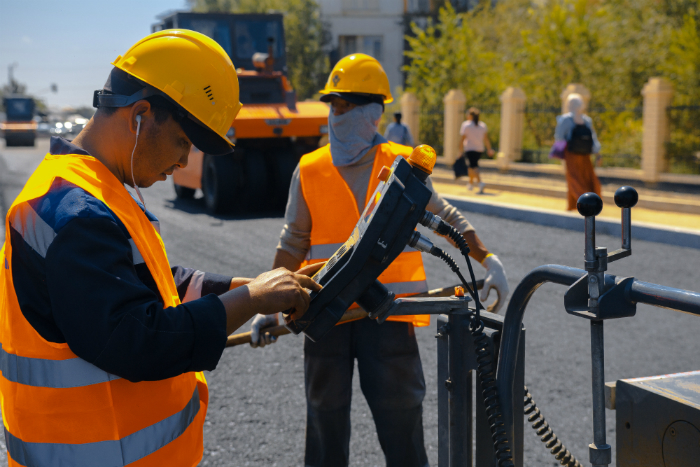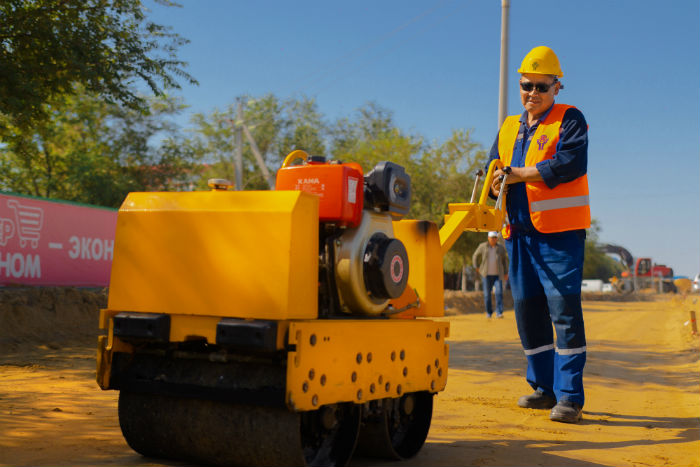 QUALITY
Year after year and project to project, we lift our own bar. By constantly improving our technology, equipment and materials, we commit ourselves to excellence in everything we do. We encourage new and innovative ideas with leading-edge thinking.
STRATEGIC MANAGEMENT
Preserving our heritage and developing the present, we create our future. We have completed hundreds of projects worth hundreds of billions tenges, we are working on current ones and have already concluded agreements on upcoming projects.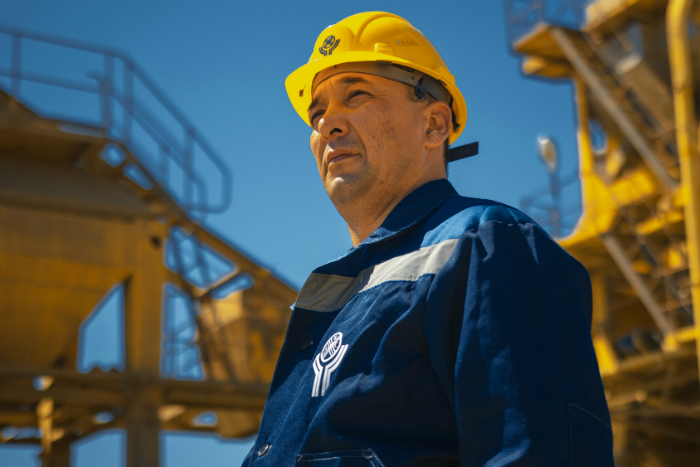 A large holding company that owns significant tangible assets in Atyrau region
Sustainable developing enterprise
Continuous striving to improve the quality of work
Effective interaction with government agencies
Own modern fleet of special equipment
Formation of a team of highly qualified specialists
Mobility and flexibility in solving production issues
Openness for partners, customers and clients
Social security of our team
Active participation and winnings in specialized contests and bids
Powerful production facility
Material and technical infrastructure
OUR MATERIAL ASSETS
Modern laboratory of road-building materials accredited by the National Accreditation Center of the Republic of Kazakhstan
Quarry for the extraction of clay rocks and sand (soil)
Fleet of road, load-lifting, digging machines and freight vehicles
Production facility with driveways and warehouses for the storage of inert materials and bitumen
One stationary and two mobile plants for the production of asphalt concrete, the total productivity of the plants over the past 3 years amounted to more than 1 million tons of asphalt concrete
2 railway stubs, cargo flow up to 150 waggons daily